In person events can be…uninspiring.
Lighten up your events – and your clients' & prospects' faces – without distracting from important messages & themes.
With 11+ years performing stand-up, I'll educate & entertain your designated audience, whether that means prospects, clients, or your employees.
Trade Shows & Conferences:
Booth strategy
Trade show exhibitors spend on the booth space, the display, swag, collateral, giveaway prize, and travel for staff…
…without having a meaningful plan to:
a) Drive traffic to their booth
b) Engage it meaningfully way that leads to conversations…
c) Book more meetings.
I'll craft you icebreaking humor that delights prospects and gets them opening up about challenges you can help with.
I can even help you draw people to your booth, and have your sales team follow-up with interested prospects instead of scanned badges.
Open to discussing possibilities?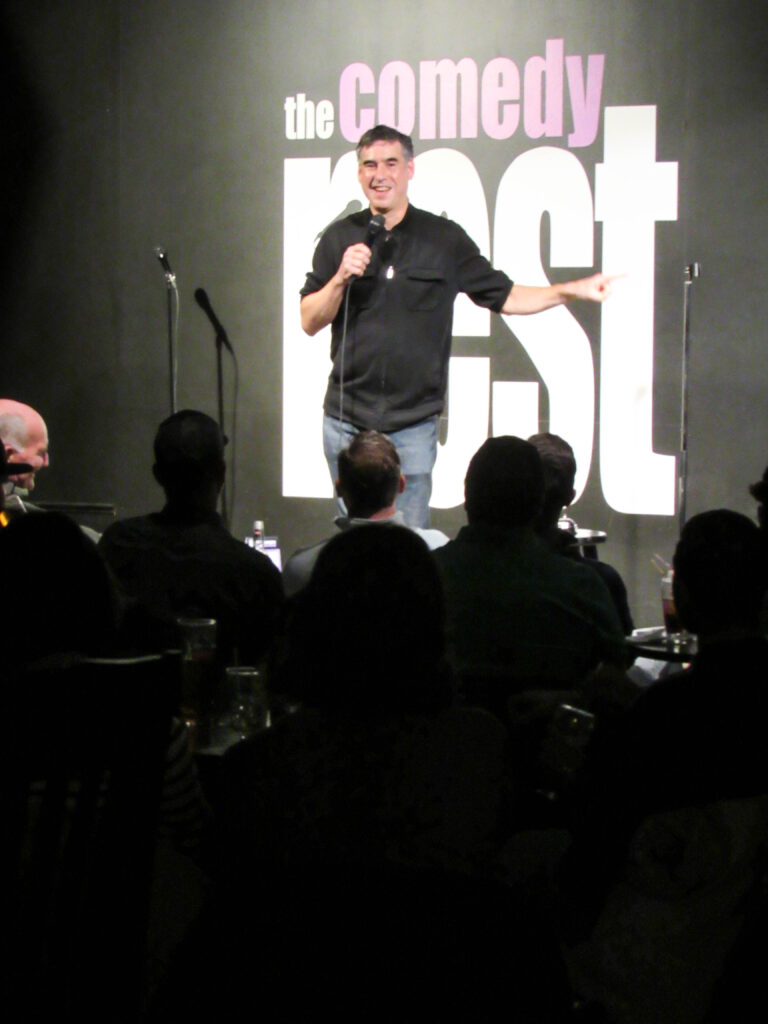 Every large event needs a Master of Ceremonies to warm up the crowd for the real stars of the show – your executives and/or guest speakers.
I'll keep people's energy up and your event flowing until the school bell rings.
Your event needs content that's entertaining, educational, empowering, engaging, enlightening, and other stuff that doesn't begin with the letter "e".
I'll speak to your team on:
1) Humor's impact on go-to-market efforts
2) Why people laugh at things
3) What can salespeople and marketers learn from the most god-awful open mic comedians I've been forced to suffer through in my 11 years of stand-up comedy.
4) I can even conclude with bespoke humor that I've written to showcase my understanding of your prospects' world.
Keynote's part of all trainings and workshops I deliver.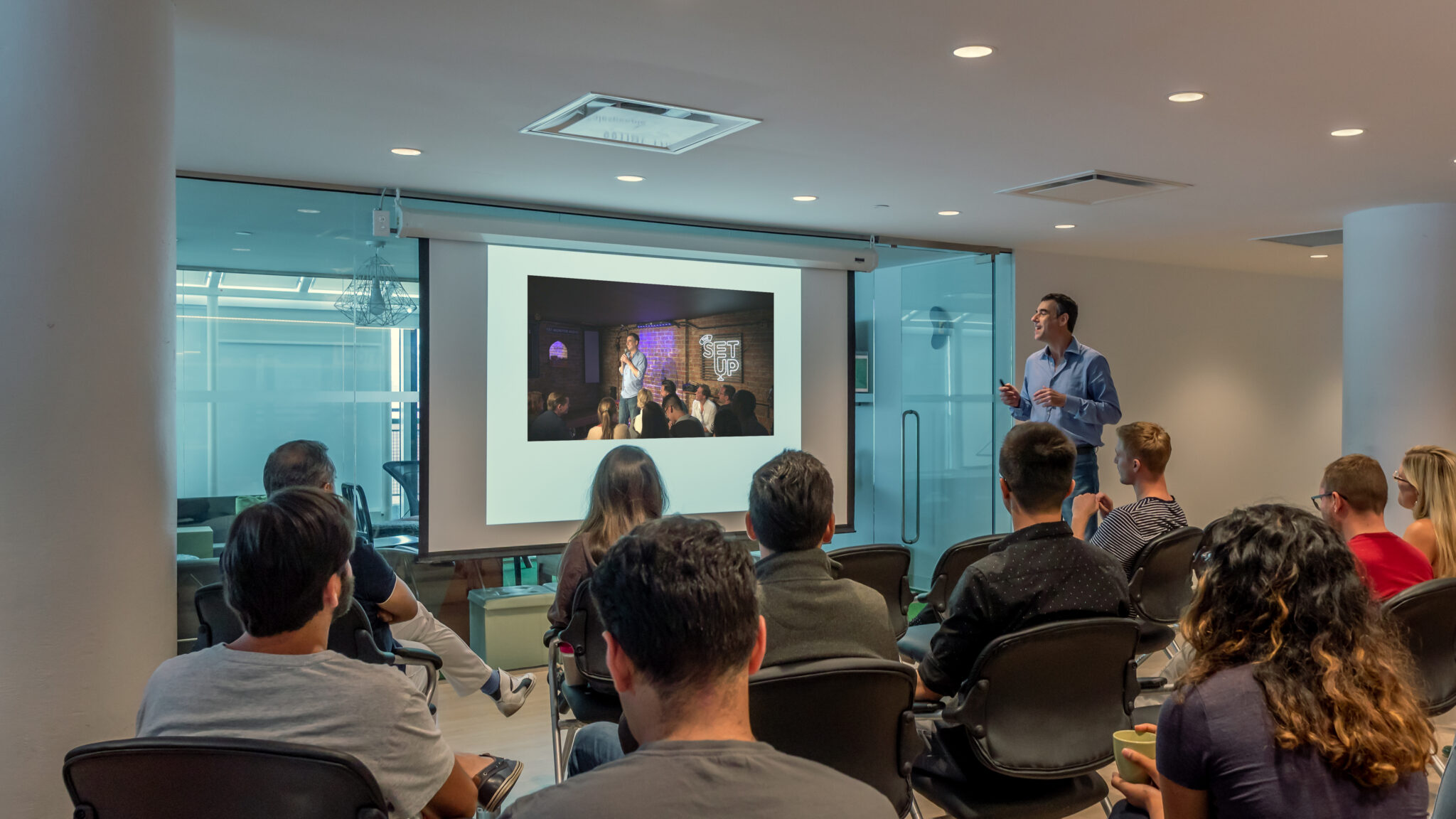 Need help for more than a one-off event?